Coffee Shop Management
Increase
One of the fundamentals of our success is to provide our clients with Coffee Shops consulting services that exceeds their objectives. Identifying what the client needs vs. what the client wants enhances long-term and lasting success. It is this focus that has made us one of the top restaurant consulting firms in the United States.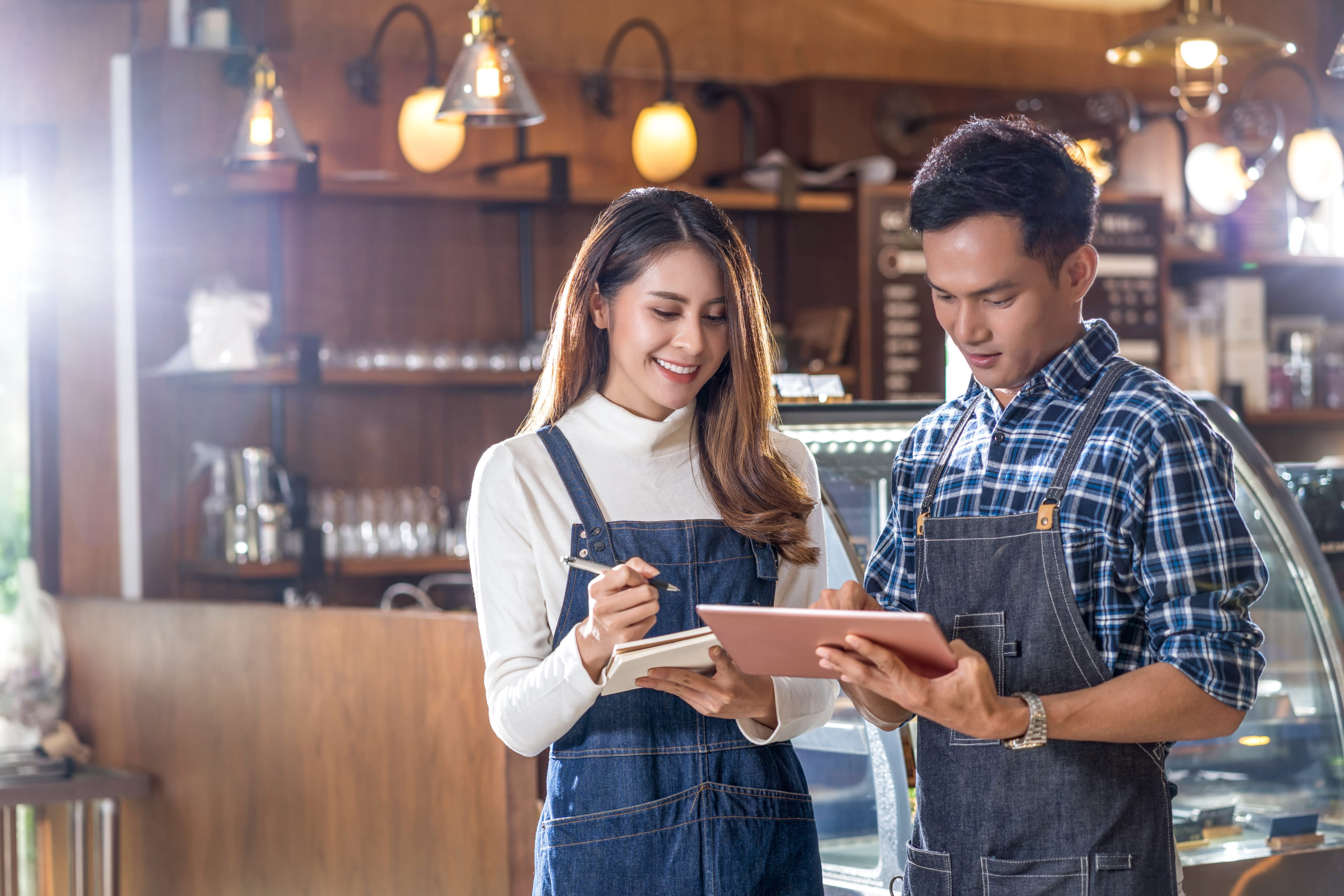 Our Process
Contact Us Today
4 simple Steps To
Coffee Shops Success
We love what we do and we do it with passion.
Reach Out
Fill out the form on the Contact Us page or give us a call.
Get personalized solutions
We'll talk about your needs and how we can best help support your efforts.
Watch your Coffee Shops soar
With the systems in place to keep the front end of the Coffee Shops running smoothly, get to focus on the food!
Let us serve you
Our full service support processes and procedures will maximize the profits of the Coffee Shops existing sales and the tools to monitor.
Priorities
Confidently outsource IT & admin
You Wear
A Lot of Hats
As a Coffee Shop Owner, a lot of factors have to come together to make your Coffee Shop a hit, and bring a ton of people in your doors. As a result, you have to wear a lot of hats. Phone support. Bookkeeping. Marketing. And so much more. In addition to the creativity that needs to go on the kitchen, training kitchen personnel, and so forth. Our Coffee Shop support services free you up to pay attention to all the little details inside the kitchen.
Solutions
Achieve bottom-line results
We deliver practical
Coffee Shop solutions
From menu to operations to financial performance, our experienced consultants have helped hundreds of Coffee Shops quickly diagnose problems and design action plans for optimal success.
Services
Services
Practical solutions with
profitable outcomes
Industry-leading Coffee Shop consultants who deliver practical solutions that help you achieve bottom-line results.
Call Center
Services
Accept reservations 24/7, receive catering requests, field customer comments, and address communication across all platforms (phone, email, chat)
Online Ordering Services
We can integrate your POS and your online presence to create a torrent of online orders.
Branding
Services
Make sure your Coffee Shop is listed on every website, listing, and navigation platform using this service line
Bookkeeping
Services
This service involves managing your Quickbooks account so that all transactions are managed and bank + credit cards are reconciled
Point of Sales Systems
We work with all major POS vendors such as Square, Toast, and Aloha to deploy, setup, and train staff on the use of the system
Payroll
Services
Our team will manage the payroll for everyone at your hospitality buisness
Financial Analysis
Our financial analysis team will provide deep insights into the financial health of your business
Payment Processing
We can help process credit cards or any other payment platform including recurring payments to recurrent customer and customers with 'house accounts
Website
Services
We can build your website and update it regularly
Security Systems
Video, door security, remote monitoring, deployment and mainteance
Listing Management
Make sure your Coffee Shop is listed on every website, listing, and navigation platform using this service line
SEO
Services
Let us manage your search engine optimization to drive more customers to your business
Graphic Design
Services
We can design all of your graphics
Phone
Systems
Use our phone system to directly integrate with the call center and to have a cloud-hosted solution that isn't dependent on your actual location to operate
Get In Touch
Contact UsToday
Email:
info@hospitalityalchemy.com
Phone:
616-500-0160
Having trouble? Find the answer to your question here. Don't hesitate to contact us!